Sark Yoga & Wellbeing Retreat
Friday 2nd - Sunday 4th October 2020
From £373 per person
Come and restore and rejuvenate on the magical Island of Sark, a true gem of the Channel Islands, where you can't help but switch-off and tune-in, slow down and (re)connect with nature so that you will return feeling refreshed, renewed, expanded, energised and more connected with your self (soul) again.
What does the retreat include?
Return boat transfer from/to Guernsey.

Shared accommodation in private rooms in the luxurious Stocks Hotel (single supplement for single occupancy in double rooms at an additional supplement of £70 per person for the weekend) with free Wifi;

Healthy and delicious brunches and vegetarian evening meals.

Yoga sessions (five) including a combination of asana (physical postures), pranayama (breathing exercises), guided meditation and Yoga Nidra (deep relaxation). Bhakti Yoga - devotional chanting offered too.

Free time to explore Sark at your leisure.
On the Saturday, you also have the opportunity, at additional cost, to compliment the transformative element of the weekend with a Ki Massage (shadow energy healing work) with the intuitive and highly popular and sought after, Jo de Diepold. Jo usually works out of the Natural Health Clinic and we are delighted that she will be joining us in Sark – not to be missed! Special retreat rate of £75 per session (60 minutes)
You may also enjoy a treatment with Stock's massage therapist. You may also like to make the most of the opportunity to join the chocolate making session with Caragh's Chocolates, a highlight on previous retreats. There is also the opportunity to enjoy an art class, go on a guided tour around Le Seigneurie Gardens with Le Seigneurie, enjoy a guided dark sky evening at the Observatory, take a carriage tour, hire bikes and cycle around the Island, visit Sark henge and the Buddhist carvings, go geo caching and/or explore Sark with its beautiful scenery and beaches.
All extras will need to be booked directly by you to suit your intended schedule for the weekend, and we will provide the contact details as well as our timetable. However, please note that we will be collating bookings with Jo via the online booking system – spaces will be offered on a first booked basis.
Emma is a highly experienced teacher and deeply passionate about yoga. She not only sees yoga as a spiritual practice, but also as a healing art and way of life. She teaches a style of yoga that uses elements of Tantra and other spiritual lineages with the intention of creating connection to the subtle body, encouraging the heart to lighten and the body to awaken. She sees yoga as a way of helping people come home to themselves and find their own truth by getting to know themselves better.
Her classes are uninhibited by set routines and free of dogma. They are carefully considered, yet playful in nature, with dynamic and creative sequences that focus on breath, movement and alignment. Emma actively encourages her students to take responsibility for their own yoga experience with the intention of allowing them to explore their own individual emotional and physical needs. Her classes are about much more than asana, they are about empowering her students to go deep within and discover freedom of body and mind. Often set to music that complements the flow and energy of her classes, you will leave a practice with Emma feeling nourished, strengthened and uplifted.
The yoga classes take place in Sark's spacious and comfortable Island Hall. The tempo and creativity of each class will be determined by the group energy with alternatives given where necessary.
Classes are suitable for all levels of ability except those who have never attended a yoga class previously and those who have chronic conditions and/or injuries. All classes are optional.
We recommend that you bring your own yoga gear, but there are some spare mats if you need to borrow, and we will provide the props.
On Friday, the boat leaves Guernsey at 4pm. We meet for our first yoga class between 6pm to 7.30pm, which will include a Yoga Nidra (guided relaxation). An evening meal will follow at Stocks 8pm.
The Saturday and Sunday morning yoga classes take place between 8-10am. Brunch follows at 10.30am.
We meet on the Saturday afternoon at 4.30pm for Bhakti yoga (chanting) and meditation/relaxation or at 5.30pm for a gentle yoga class including a Yoga Nidra taking us right up to 7.30pm. The evening meal will follow at 8pm.
The boat arrives back in Guernsey at 4:30pm on Sunday.
All classes will include asana (postures), pranayama (breathing exercises) and relaxation. Meditation, mantra (the use of sound) and mudra (the use of gestures) will be woven into the sessions throughout the weekend.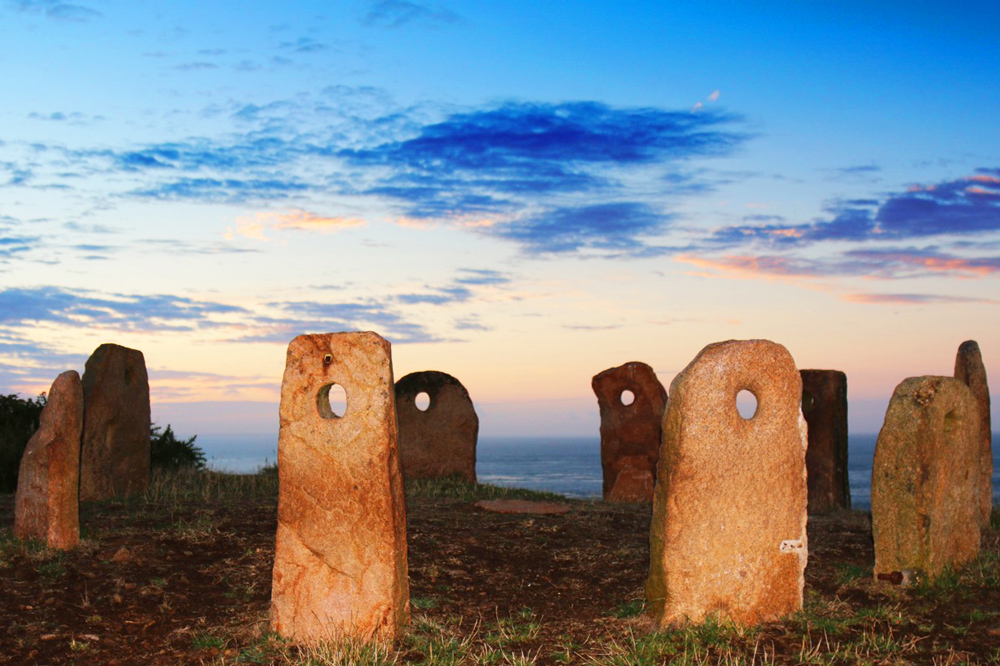 Enjoy a chocolate making session with Caragh's Chocolates

Enjoy a treatment with a very good therapist at Stock's Hotel

Enjoy an art class

Go on a guided tour around Le Seigneurie Gardens with Le Seigneurie

Enjoy a guided dark sky evening at the Observatory

Take a carriage tour

Hire bikes and cycle around the Island

Go geo caching

Go for walk and enjoy the peace and solitude of Sark

Swim in the sea

Drink tea and read a book, chat with friends or take a well earned nap!
It is your retreat and we adopt an easy going attitude so that you may do as little or as much as feels right for you.
Private, clean and very comfortable en-suite rooms on a triple, double, twin or single basis (a single supplement applies) at the well renowned and luxurious Stocks Hotel. Free WIFI is available. See www.stockshotel.com.
Shared rooms - £373
Single room - £443
Yummy food will be prepared for you by Stocks Hotel. The meals include a scrumptious and filling brunch and a delicious and nutritious 2-course vegetarian evening meal. All meals include fresh and healthy ingredients.
We can provide alternatives for those who may have more specific dietary requirements e.g. vegan, celiac.
Should you need a snack, the Island hall will be open and there is a food shop in the village and a couple of food eateries, plus of course Stocks.
Boat to Sark
Your return boat fare from/to Guernsey is included in the cost of the retreat.
Departure time on Friday from Guernsey is 4pm and the boat will arrive back in Guernsey at 4:30pm
Please note that there is no certainty with the boat so a little flexibility is required on both the outward and return journey. Please ensure that you have travel insurance in place. On our Spring 2019 retreat there were high winds, so the boat had to leave Guernsey 2 hours ahead of schedule!
Travel on Sark
When you arrive on Friday, you can take the tractor bus from the harbour to the top of the hill (£1.20). Then you can either take a 10-minute walk through the village and down the meadow to Stocks, or hire a bike in the village and cycle there instead.
It's a 15-minute walk from Stocks to the Island Hall where the daily yoga classes will take place, or hire a bike and cycle instead.
We suggest enjoying the walk down the hill back to the boat on the Sunday afternoon.
If you would like to hire a bike with one of the bike-hire companies (Avenue Cycle hire, A to B cycles, Sark Cycle Hire) please tick the box on the booking form and we will place a group booking.
Booking is not yet open for this retreat.
Please keep an eye on our Facebook page - we will announce when booking is open!
A non-refundable deposit of £150 will be required to secure a booking. The remaining balance is required 6 weeks prior to the retreat (21st July 2020) or should you need to arrange a payment plan, please email Emma at emma@beinspiredby.co.uk.
Everyone booking a holiday with Beinspired must have full travel insurance. Beinspired accepts no responsibility for loss, theft or damage to participants or their property during their stay. Please obtain travel insurance independently.
Please read our terms and conditions below before booking your place.